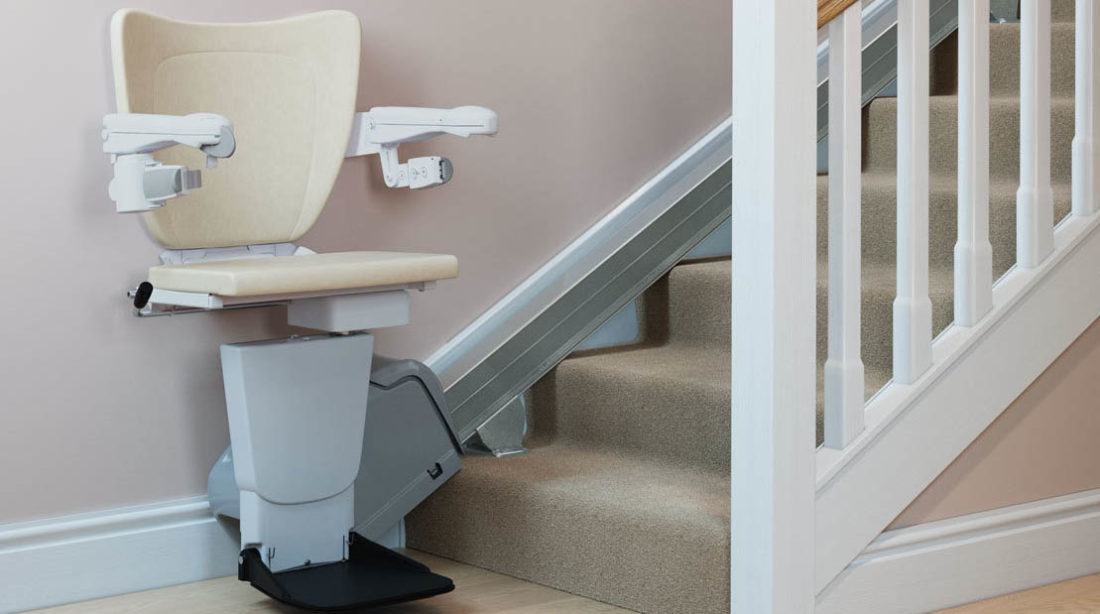 Handicare launch the new 1100 Stairlift
The Handicare 1100 is ultra slim and compact and can be placed close to the wall, leaving a lot of free space on the staircase for other stair users to safely climb the stairs. It's the slimmest straight stairlift rail on the market! To save even more space, the stairlift seat, footrest and armrests can be folded when not in use. The seat will swivel at the top landing, making sure you can get on and off the stairlift easily and safely. Also, the 1100 comes as standard with safety sensors that will stop the lift in case of obstruction.
Due to the patented technology, there is no tooth rack on the Handicare 1100. This means that unlike other stairlifts, there is no grease or oil on the rail collecting dust and dirt, making the rail easy to clean and safe to touch. Your staircase will stay spick and span!