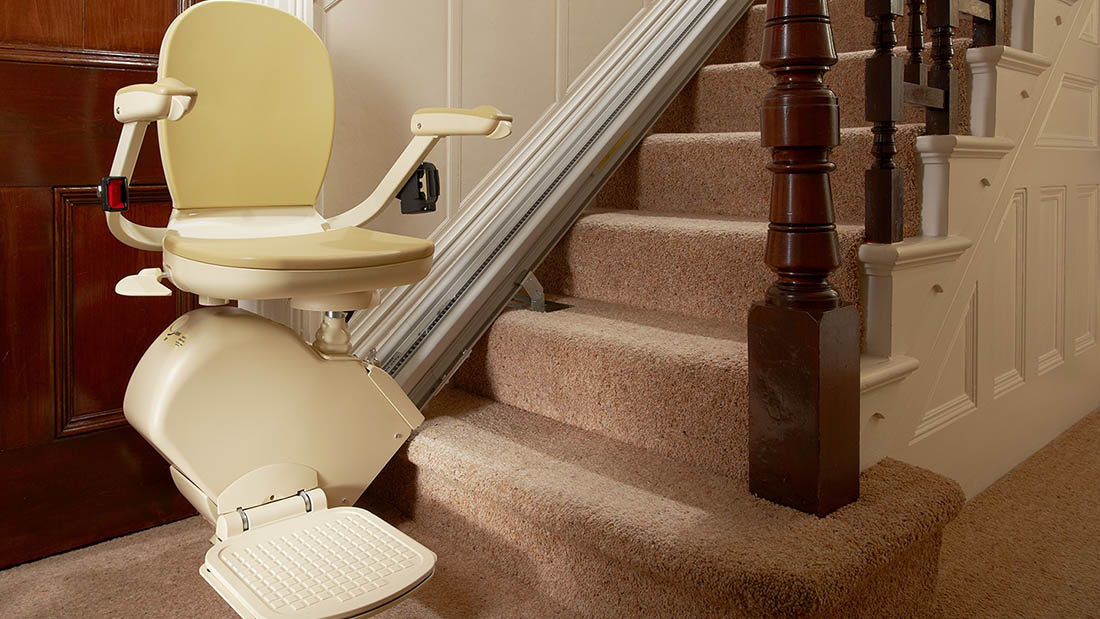 Brooks 130 Stairlift launched
Brooks Stairlifts have launched their new 130 Stairlift model, incorporating a fully automatic hinged rail. It's one of the slimmest stairlifts on the market, so is an ideal stairlift for narrow stairs but also suitable for variety of other staircases too. The Brooks 130 straight Stairlift has an easy to use swivel seat which is operated by large paddles on the side of the seat.
The Brooks 130 offers a comfortable ride along the stairs due to its quiet and smooth operation, padded vinyl upholstery and soft stop and start function. It also features simple to use directional arm and swivel controls which are placed on both sides of the stairlift for easy convenience.